Host Your Quinceañera in Anaheim
Experience the joys of a once in a lifetime event as you celebrate a quinceañera in beautiful Anaheim, CA! Your guests will be amazed by the gorgeous reception space you have selected, whether it is one of four unique ballrooms or a sunny outdoor space. Each venue can be customized to suit the special needs of your quinceañera.
Whether you are hosting an elegant and traditional affair, or a grand and lavish ceremony; our team of skilled and experienced caterers and event planners will work diligently to customize the perfect event hall for you to prepare for this special day.
Prepare for a full day of excitement and fun when you host your quinceañera at the Sheraton Park Anaheim, dressed in a magnificent gown the birthday girl will be making a grand entrance through the sea of guests. Friends and family will toast the quinceañera and prepare for her traditional first dance. A lively celebration will begin to stir as more guests begin dancing and the favorite songs of the birthday girl are played.
Dine, chat, mingle, and dance the night away as you celebrate this grand occasion with friends, family and loved ones! After the festivities are over you'll be able to experience the magic of Disneyland fireworks from a brilliant hotel room in Anaheim.
Brilliantly Inspired Quinceañera Menus
When the time comes to sit down for dinner you'll be able to celebrate in style with customizable menus to suit your exact needs. A wide variety of packages and food options will be available for you to pick and choose from so your guests will be satisfied and smiling with the perfect meal. A special variety of colors and styles are available to decorate the space to match the colors chosen by your quinceañera.
Your Anaheim quinceañera will include:
A magnificent ballroom space with a dance floor
Your choice of table linen covers
A white or ivory chair cover or sash
A stage set up for the band or DJ
Special room rates for your guests
A sparkling apple cider toast
Mirrors & votive candles
A specialized banquet staff to handle your every need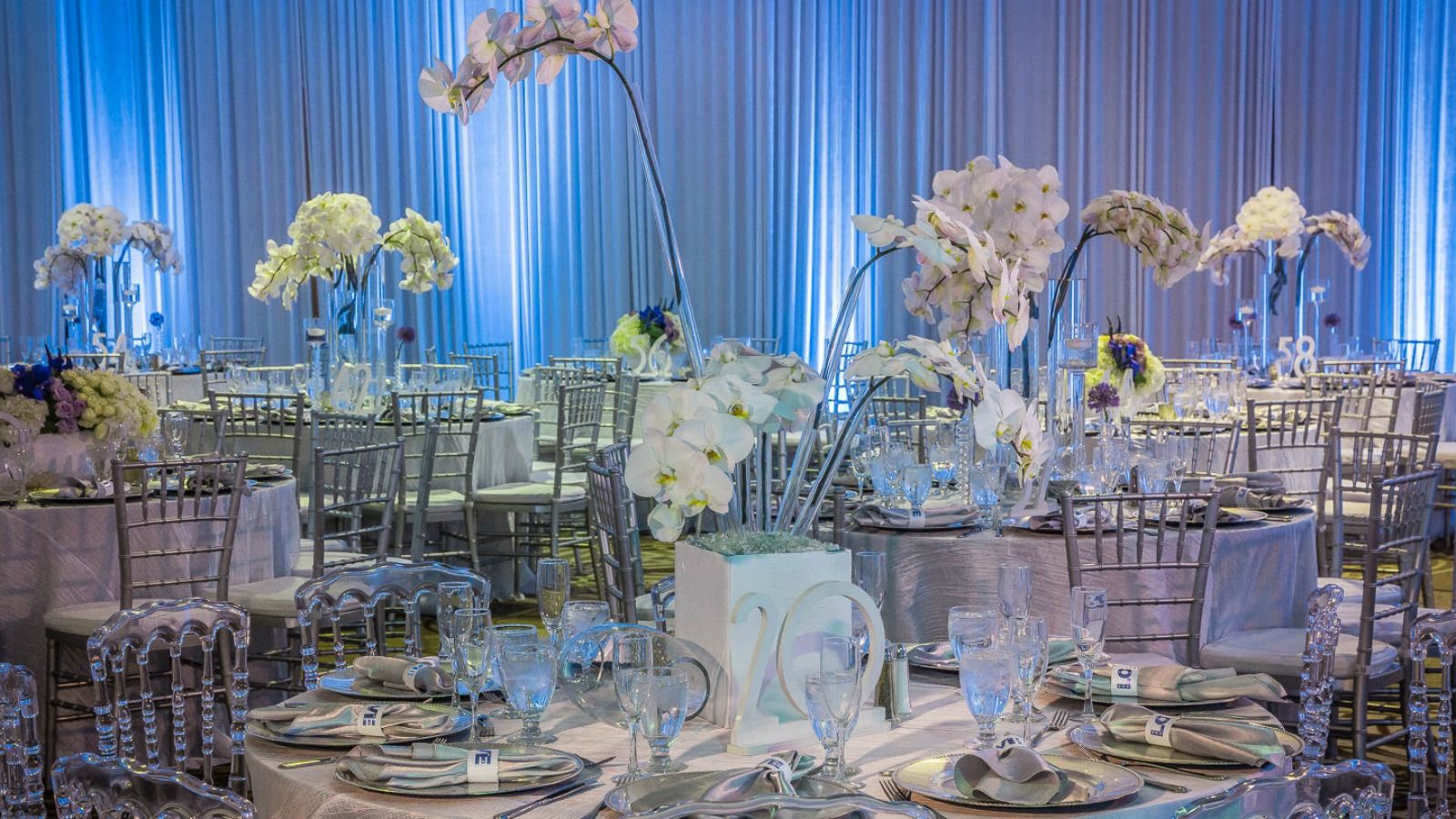 Start Planning Your Anaheim Quinceañera
Get in touch with our team of skilled and experienced caterers and event planners today! We are eagerly awaiting the chance to host a spectacular quinceañera for you!
HHamlin@sheratonparkanaheim.com | (714) 740-4162